I know, I know. I'm late to the block. But what would a new year be without a "Best of Last Year" lists comprising of everything from films to technology? This week will be just that. A best of list posts.
For now, we'll just stick to films and here are my top 5 Hollywood films in no particular order. Keep in mind that this is my list and your mileage might vary.
Isle Of Dogs
Seriously, go watch this film if you haven't watched it yet or the animation style seems weird to you. Isle of Dogs is a gem of a movie worth watching for the dry wit and humor that Wes Anderson's film throws at you.
Throw in an all star cast of Bryan Cranston, Scarlett Johannson, Edward Norton, Jeff Goldblum and Bill Murray among others, Isle of Dogs is an ode to dogs, friendship and the bond that humans form with dogs. You know what? Just watch the damn film for how funny it is, won't ya?
Avengers: Infinity War
Of course, ignoring what is probably the biggest blockbuster of 2018 would be a sin on my part. But, even as a DC fan, I couldn't help but marvel (no pun intended) at the sheer scale and scope of the MCU's biggest film to date.
It was a sheer treat for Marvel fans as characters such as Star-Lord, Spidey, Iron Man, Doctor Strange and a whole host of characters too big a list to type here interacted and jibed at each other. And Marvel certainly didn't disappoint with a villain they've been teasing since 2012. Josh Brolin's version of Thanos might differ from the comics, but it's for the good, since he gives a hell of a performance as the Mad Titan, giving him a sympathetic bent.
All in all, the biggest spectacle of 2018. Definitely worth the popcorn.
Mission Impossible: Fallout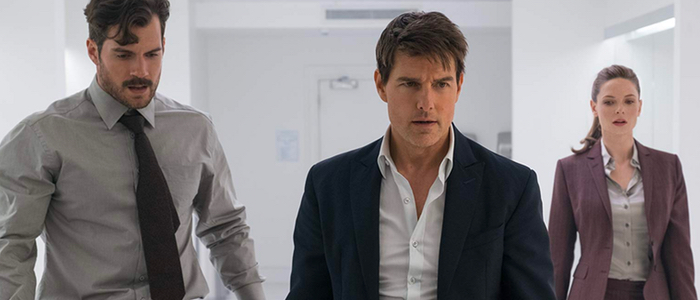 Mission Impossible is one of those rare franchises that gets better with every installment and going against the Law of Diminishing Returns, by outdoing the previous film in terms of plot and sheer spectacle.
In a franchise first, Christopher McQuarrie returns to direct the 6th film that makes the Fast and Furious films and Transformers films look like silly idiots attempting to direct action, with it's jaw dropping action sequences, made all the better in IMAX.
You just have to hand it to Tom Cruise. Where most actors would have opted to play it safe, he actually put his life on the line for art and succeeded. Fallout is a masterclass in how to move a plot using just action alone.
Spider Man: Into the Spider-Verse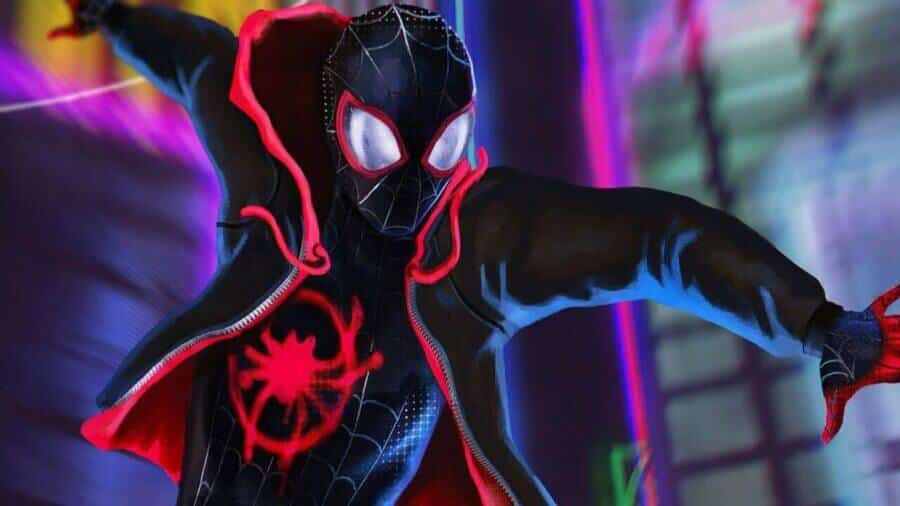 Marvel's animated offerings usually pale in comparison to their Distinguished Competition. But this was one of those rare movies that outclassed most movies that came this year.
Playing into Spider-Man's more weirder stories, Into the Spider-Verse was just a joy of a film to watch, right from it's beautiful animation to it's multiverse of Spideys interacting and the vibrant soundtrack, it all came together in a wholesome package that any fan of animation or fan of Spider-Man should never miss.
A Quiet Place
John Krasinski's second directorial venture was truly eerie, if not totally frightening.
Playing into the concept of monsters that attack at the mere sound of a pindrop, Krasinski crafted a compelling and gripping film that would put most horror films to shame, with that Giger-esque monsters and the mostly unobtrusive soundtrack playing into the film's strengths, with excellent performances from him and Emily Blunt. It makes me excited for what John Krasinski has for his third film.